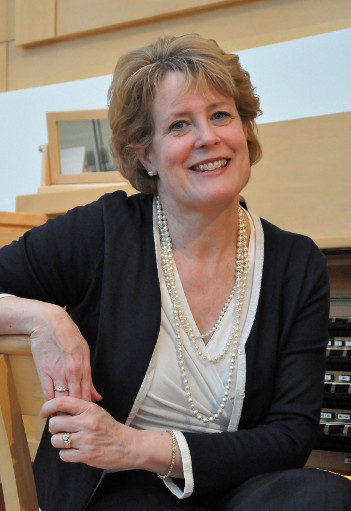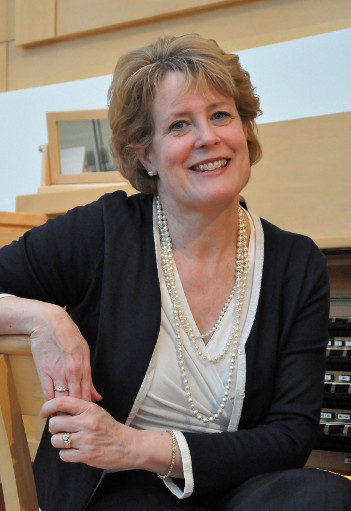 GRAMMY-nominated artist Jan Kraybill is a musical leader and dynamic speaker; a concert organist, pianist, and harpsichordist; an educator, church musician, and consultant; and an enthusiastic advocate for the power of music to change lives for the better.
In addition to maintaining a very active concert schedule, Dr. Kraybill is Organ Conservator at the Kauffman Center for the Performing Arts in Kansas City, Missouri, USA, Organist-in-Residence at the international headquarters of Community of Christ in Independence, Missouri; and Organist at Village on Antioch Presbyterian Church (PCUSA) in Overland Park, Kansas. She plays and oversees the care of the Kansas City metro area's three largest pipe organs: at Community of Christ, the Auditorium's 113-rank Aeolian-Skinner (installed in 1959) and the Temple's 102-rank Casavant (1993), and at the Kauffman Center's Helzberg Hall, the 102-rank Julia Irene Kauffman Casavant (2012).
Dr. Kraybill's degrees in music education and piano and organ performance were earned at Kansas State University and the Conservatory of Music and Dance at the University of Missouri-Kansas City. She has served in many local, regional, and national roles in the AGO, The Hymn Society, and the Master Teacher Institute, most recently as Executive Director of The Hymn Society in the U.S. and Canada.
Dr. Kraybill will showcase her amazing talent on the four-manual 120-rank Goulding & Wood organ at East Liberty Presbyterian Church.
Presented in cooperation with Cathedral Concerts at East Liberty Presbyterian Church.
Tickets available at the door (cash or card).
General admission $12.
Student free with valid ID.
East Liberty Presbyterian Church
116 South Highland Avenue
Pittsburgh Pennsylvania 15206-3911